DTS Overnight Camp
Millbrook School – Millbrook, NY
School Website: http://www.millbrook.org

Camp Dates: Sunday August 6th – August 11th 2017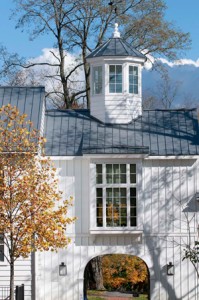 Check In : Sunday afternoon between 1:30pm-3:00pm (First training session begins 3:00pm)
Check Out: Friday afternoon at 2:15pm (Demonstration session begins 2:30pm)
Price: $750
Ages: Boys & Girls ages 9-16 years old
To register CLICK HERE
Welcome Packet: Required to be filled & returned 2 weeks before the start of camp. You can find the packet by clicking HERE.
This DTS Overnight Camp will be held at the Millbrook School located in Millbrook, NY. This exclusive private school provides the perfect location, in the Hudson Valley area and the facility provides: turf and grass fields, indoor training in their 86,000 sq ft sports complex, cafeterias and dorm rooms geared toward school-aged kids.
The 5 full day camp is designed to provide a quality training program in combination with the overnight experience of a soccer camp within a private school setting. Players will improve greatly in a short period of time and will be challenged to think about the game and encouraged to develop all skills in game situations.
The camp is led by our DTS Staff, all of which have KNVB and UEFA licenses. Training will focus on the Dutch Concept of training: Knowing WHAT to do, WHEN to do it and HOW to do it at the technical and tactical speed that is required in the modern game. In addition to soccer practices, games, scrimmages and instruction, the camp will include team building and other non-soccer activities to keep your child interested in the entire week's activities.
The camp is for girls and boys from 9 to 16 years of age, with housing dedicated to each. In addition to our trainers, the staff will include chaperones and on site medical staff. Sign-ups are now taking place with limited availability. Teams of 10 or more wishing to sign up will receive a customized camp package (including discounts, trainer request and curricula).
Example of Overnight Camp daily activities: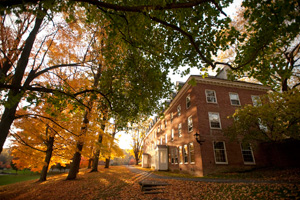 7:30 am Wake up
7:45 am Soccerobics
8:15 am Breakfast
8:45 am Get ready for the day Group talk
9:15-12 Training Session (Skills Training)
12:00pm Lunch + mandatory rest
1:30-4:00 pm Training Session (tactical training with applications in scrimmages)
4:00-5:00 pm Down time
5:00-6:00 pm Dinner
6:00-6:30 pm Down time
6:30-7:30 pm Light kick around/scrimmages
7:30-9:00pm Team building activities
10.00pm Lights out
DTS Overnight Camp unique features:
– All UEFA and KNVB Dutch coaches
– Daily blog with pictures and stories of the day for parents
– Team building activities
– Emphasis on individual technical development and 1v1 situations
– An environment in which players will be challenged to show everything they got while building confidence and enjoying the game
– Performance evaluation and feedback to improve

Additional Features:
– Housing in Dorm rooms (requests for roommates honored)
– 3 daily meals*
– New Camp T-shirt every day (5 T-shirts total)
– Laundry services available
– Team Building activities
For questions about the DTS Overnight Camps, contact Overnight Camp Director Megan Cull at OvernightCamps@DutchTotalSoccer.com or call 732-748-4625. For team registrations, contact the DTS Overnight Camps Director.
*Special diet restriction meals not available but refrigeration available for pre made meals for dietary restricted players only (no discounts available for providing your own meals).
For a FULL schedule of DTS Overnight camps please CLICK HERE.
For media inquiries please contact Shelley@SoccerCenters.com