Dutch Total Soccer (DTS) has teamed up with Rene Meulensteen to bring the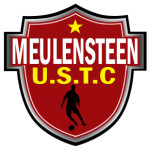 US Technical Championship (USTC) to Somerset, NJ  this summer!  The USTC is a unique opportunity for young aspiring players ages 6-13 years to further develop their technical skills & learn how to combine their abilities with more creativity & confidence.
The training curriculum for the USTC was developed by Rene Meulensteen; former head coach at Fulham & First Team Assistant Coach at Manchester United. Rene has assisted in the development as world class players such as Christiano Ronaldo, Wayne Rooney, Tim Howard, Robin van Persie, Chicharito, Gerard Pique, Dimitar Berbatov & many more!
What is The USTC?
The USTC is a 1 day event designed to teach players new skills to use in challenging 1v1 situations. Throughout the day players will be identified as elite among their peers & will receive an invitation to participate in the National Championship Event.  Every player participating will receive a USTC t-shirt, medal and certificate.
How does it work?
During the morning sessions, the training will focus on the "four" 1v1 situations a player experiences out on the soccer field.  In the afternoon, the coaches will implement a progressive curricula with pressure & real game situations.
The players, who, in the judgment of the event coaches, demonstrate the greatest technical ability and creativity in each age category throughout the event, are declared the winners and receive an invitation to participate in the 2017 US Technical Championship Finals!
What are the USTC Finals?
Winners of the local USTC events are invited to the National Championship event, where they compete for the title "2017 US National Technical Champion". Players compete in one of four age categories:  6-7, 8-9, 10-11, and 12-13 years of age.
Camp Details:
Dates: Saturday, August 5th, 2017
Ages: Boys & Girls Ages 6-13
Time: 9:00am-3:00pm (Subway lunch available for purchase for $6)
Price: $95 Per Player (Registration Includes FREE T-shirt & Certificate)
Location: Soccer Centers – Somerset, NJ
(GPS Address: 300 Memorial Drive, Somerset, NJ, 08873)
To register please CLICK HERE.
For more information on the US Technical Championship (UTSC) please see the video below!
For more information on Coach Meulensteen & a detailed background of his achievements please see the video below.

*Click the button below to to be notified by email about upcoming DTS programs & special offers.
For media inquiries please contact Shelley@SoccerCenters.com